Stratasys F123 Series
Smarter Prototyping Technology Systems
As technology advances so have Stratasys, the new Fusion123 Series combines Stratasys FDM technology with GradCAD system software to develop a versatile and intelligent solution.
The Fortus123 Series makes 3D printing in the office more affordable and more convenient as these machines have more option of materials to work with along with GrabCAD software makes printing with FDM technology simple and user-friendly.
With the touch-screen and user-friendly interface, the F123 Series make it easy for first-time users to explore the functions of the machine with under 30 minutes gaining full understanding how to operate the machine.
With the consumers in mind, the new GrabCAD software's interface is simplistic and easy to execute allowing users with no CAD background to print within a few clicks.
The Fusion123 series is amazing because of the regular range of ABS-Plus colours, now comes with 3 New materials for you to work with ASA/ PLA / PC–ABS. Besides the choices of material, the F123 provides you to up 4 different layer thickness to build in and a draft mode using PLA material that can be chosen to save time and material cost for prototype modelling.
Build size:
254 x 254 x 254 mm (10 x 10 x 10 in.)(F170)

305 x 254 x 305 mm (12 x 10 x 12 in.)(F270)

355 x 254 x 355 mm (14 x 10 x 14 in.)(F370)
Layer thickness:
0.254 mm (0.010 in.)(PLA only)
Workstation compatibility:
Windows 7/8/8.1 and 10(64bit only) with a minimum of 4GB RAM(8GB or more recommended).
Network connectivity:
Ethernet TCP/IP 10/100 base T,ehernet protocol, RJ45 connector
Wireless: IEEE 802.11n,g or b; Authentication: WPA2-PSK, 802.1xEAP Encryption: CCMP,TKIP
Size and weight:
1626 x 864 x 711 mm (64 x 34 x 28 in.); 227 kg (500 lbs.) with consumables.
Power Requirements:
Fortus123 Series Printer: 100–132 VAC 60 Hz,
200–240 VAC 50/60 Hz
SCA-1200 Support-removal System: 100-120 VAC, 15A, 60 Hz or 220-240 VAC, 10A, 50 Hz
F-DW90/US Support-removal System(ultra-sonic function optional): 230 V | 50/60 Hz or 380 V | 50/60Hz
Regulatory Compliance:
Dimension 1200es 3D printer: CE/ETL
SCA-1200 Support-removal System: CE
F-DW90US Support-removal System
Special Facility Requirements:
None
GrabCAD Software and Insight Software(F370)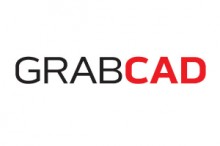 GrabCAD software works on all Fusion123 Series machines and it is able to read most format of CAD files before generating tool paths including support structures. GrabCAD provides the following function:
A 3D view of the model or models to be printed
The ability to scale 3D models to your desired size
Control over how to orient your model in the build chamber
Automatic or custom packs for multiple models in one build
Able to print assembled files
3D slicing preview(For FDM printers
A print queue to assign many jobs, with estimated print time and material consumption
Assign Materials,control print Parameters
Validate and fix models
Multilanguage Support
Schedule Print Jobs
Remote Print mointoring
Insight software is available only for the F370 Series, this powerful software is recommended for the advanced users who need to control more specification to produce a part that will fit their requirements.The Insight software is similiar to GrabCAD other than these function:
Validate and fix models
Schedule Print Jobs
Remote Print mointoring
In addition to that:
Advance settings control
More internal structure control